The BA-110 ACU is designed to convert ARINC 429 High or Low Speed data into two (2) CSDB (Collins Standard Data Bus) data output busses and one (1) RS-232 Data Bus
The unit is designed to be configurable to convert ARINC 429 data and output to any two of the following CSDB Busses with high or low bus speeds, configurable Bytes/Block and Frames/Sec:
These Adaptable configurations allow the unit to interface new Avionics systems such as FMS GPS, Navigators, Transponders, Radios, and Display Systems to existing CSDB Navigation, Display, Autopilot, Surveillance, Communications systems, and Select Honeywell Primus Systems. 
This adaptable unit can also output RS-232 in 9600 or 19200 Baud Rate, with Even, Odd, or None Parity. The BA-110 ACU can interface ARINC 429 systems to RS-232 systems such as displays and Navigation.
Configurable Functions the BA-110 ACU:
The Adaptable BA-110 ACU flexibility allows us to provide a complete system within a few weeks after receiving your aircraft functional requirements.
POWER
+28 VDC Nominal Input Range +32Vdc  to +10Vdc
0.08 A nominal
INPUTS
ARINC 429 (HS/LS)
Four (4) Discrete Inputs (GND/OPEN)
OUTPUTS
Two (2) Channels of CSDB (HS/LS)
Discrete Outputs (GND/OPEN)
Unit Fail Discrete
Unit Present Discrete
Built-In-Test (Self-monitoring)
98% Detection BUILT-IN-TEST with a Fail Discrete Output
SAFETY
DO-178C DAL B
DO-254 DAL B
DO-160G Non-pressurized, Non-Temp controlled, Very High Levels of EMI/EMC tolerance
STC holder is protected by specific CPN (Configuration Part Numbers or Customer Part Numbers) for each specific program.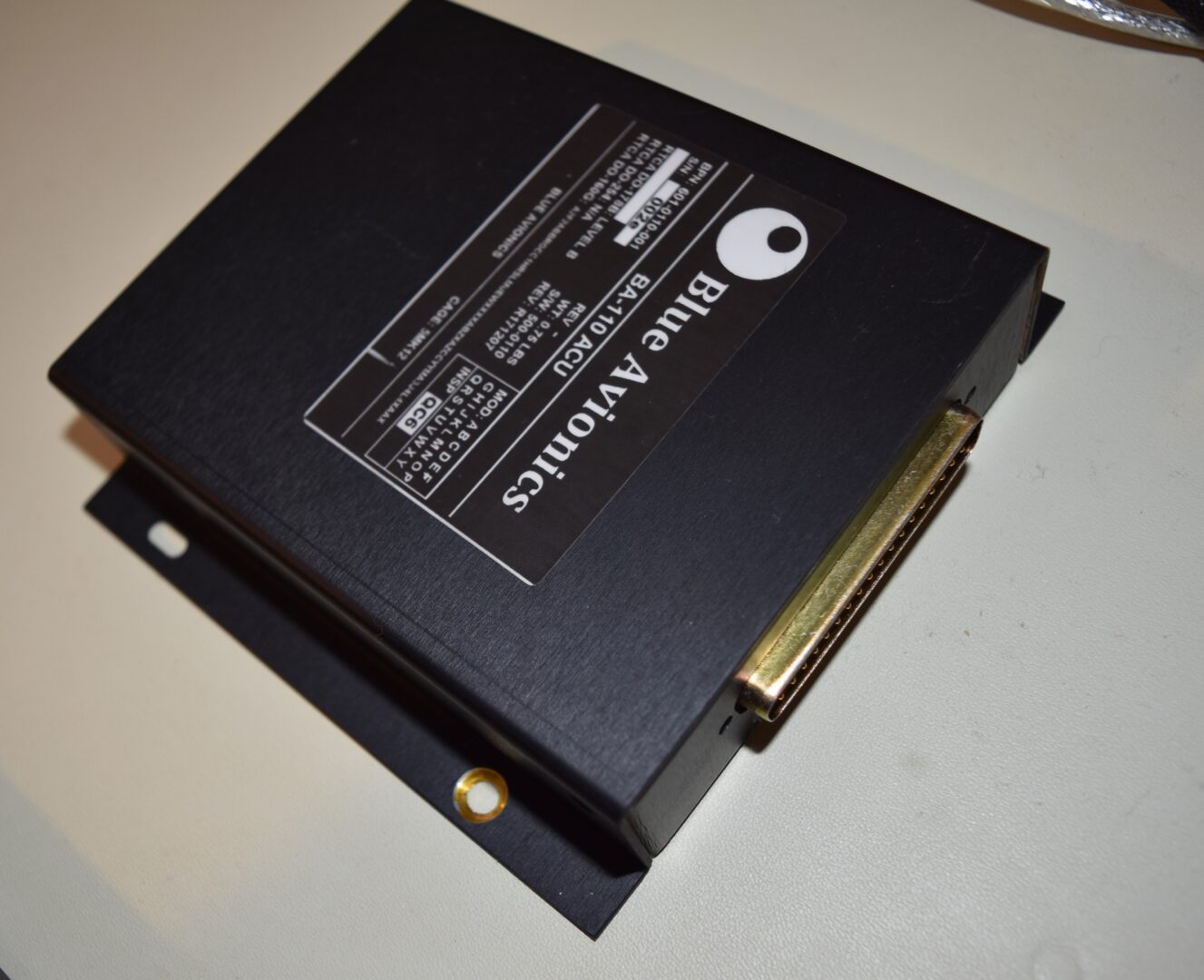 The BA-110 ARINC to CSDB Converter Unit (ACU) is configurable to convert any ARINC 429 bus into any two CSDB output busses. The system is able to perform complex bit mapping and calculations to ensure the data is compatible to the desired CSDB application.
Video discussing the BA-110 ACU